Top 5 alternatives for Skype!
8
Top 5 Alternatives for skype!
Skype is indisputably one of the best voice over internet protocol that is present today and they have taken a step forwatd and launched an app that has the same functions as well. When Skype was launched on the internet, it garner a lot of attention after all it was something different and it promised free video calls among the numerous other features that it has. But, by the time it was launched as an app, it had many other competitors that had come up with more enhanced features than Skype and these apps were thus favoured by users, for the basic reason that many of the paid features of Skype were available absolutely free with these apps. And who doesn't love the word "Free"? If you are also budget conscious but do not want to compromise on the features then, here are the top 5 alternatives for Skype!
Fring
Price: Everything is free
Of the many alternatives for Skype that are present at the app stores of different companies, Fring is one that gets the most attention. The reasons for this are obvious. Fring can be downloaded for free for iOS, Android, Symbian and Windows Mobile. This makes the app one of the most flexible apps that are available, because it is compatible with all major smartphones irrespective of the operating systems that they are based on.
Another enticing feature is that you don't need to pay a penny to download the app and when you use it to make calls to a landline or any other mobile, the call rates are much cheaper than normal. To add to this bonanza, if you make calls to Fring users you can talk for hours on end without any charge. You can make voice calls, chat, video chat, make video calls, text etc with the help of this app.
The user interface of the app is really cheery and that just adds to the charm of the app.
BlackBerry Messenger
Price: Free of cost
Here is another one of those Skype alternatives that has been grabbing eyeballs. The BlackBerry Messenger is a great app but the only issue that I see with it is the fact that it is extremely rigid, that is, you need to be a BlackBerry owner in case you want to use this app, as it is compatible only with devices that are backed by the BlackBerry operating system. In case you are a BlackBerry owner, then smile, because BlackBerry Messenger lets you do all that you want to, without any charge. There are certain conditions though.
The app provide the user with a platform to have video chats, share videos, photos, texts, music and almost everything under the sun. The app is simple looking and that just is a great thing as it will not confuse you and using it is an absolute pleasure.
FaceFlow
Price: Free of cost
FaceFlow is available over the internet and again, it is a tough contender for the best alternatives for Skype, that is the internet version. This one is clearly one step ahead of Skype in all respects. Firstly, it can be used on all web browsers including Lion operating system that is powers Mac. Secondly, FaceFlow, unlike Skype uses Adobe Flash to function and there in additional software backing that you need to run the software.
Most importantly, FaceFlow offers free conference calls, a feature that is present with Skype, but you need to dish out money for it. When you come to the user interface of the app, I would describe it as pleasant and devoid of any unwanted colour. At the same time, the app performs great and does score over Skype.
Viber
Price: Free! Free! Free!
Viber is the best alternative to Skype if you are an Apple device owner (the fortunate people), if you do not have one, then this app is of no use to you. If you are confused, then let me spell it out for you. Viber is compatible only with the iOS. So, Apple strikes again with this app and shows that they are way ahead of others not just because of the technology that they use, but also because they have chic apps that others don't.
Viber is a lovely app and it lets you make free calls, as simple as that. All you need to do is, download Viber and tell your friends to do the same. Start calling over your 3G or for that matter Wi-Fi network and don't spend a penny while you do so. Simplicity redefined.
FaceTime
Price: Free for iOS and £0.60 for Mac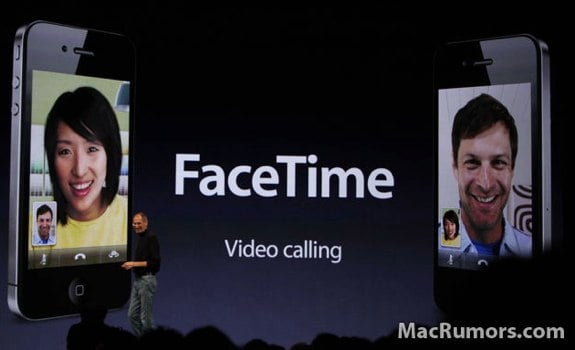 FaceTime will give you the best video calling platform and obviously it is an Apple app. There are a few things that leave me perplexed though, and that is why is the Mac version a paid one and the other free? Not that I'm complaining about either as the price is just peanuts when you take into account the features that the app offers. HD video chat is the star attraction of the app. Will Apple ever cease to amaze?
These top 5 alternatives for Skype are just too good and in my perspective they are definitely one step ahead of Skype. Each of them has something that makes it stand out in the crowd of similar apps that are present at the app stores and the icing on the cake is that they are all free of cost.